At Alpha Kleen (Also formally known as Lucky Kleen), We are the Carpet Cleaning Experts.
Over the years, we have cleaned over 1 MILLION SQUARE FEET of carpets and we are proud to say that We Have Not Damage A Single Carpet!

We clean from Small Rugs, to Persian Handmade Carpets to Commercial Floor Carpets in offices.
How Are We Different From Other Carpet Cleaners?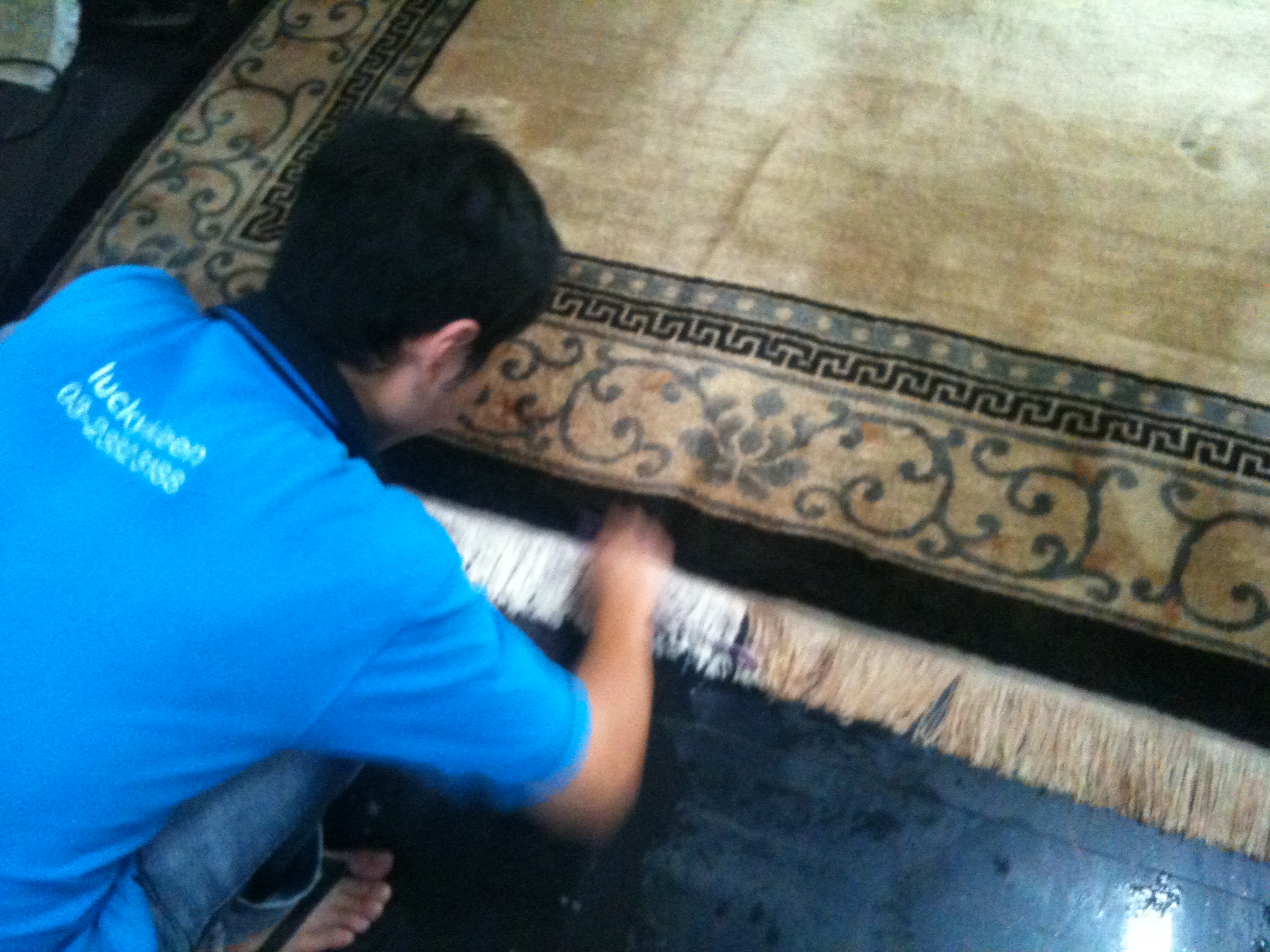 For most carpets or even upholstery cleaners, the most common method used to clean carpet is by Shampooing. Shampooing means basically you wash the carpet with soap and water.
There is a problem to this method of washing as firstly, it does not wash away the dirt deep inside the carpet, but only the surface. Secondly, the deep soaking of chemical and water in your carpet may spoil your carpet easily.
At Alpha Kleen, we use more sophisticated method to wash your carpet which involve thorough Vacuuming, Wet & Dry Cleaning and Sanitization.
This means that with our cleaning method, we not only clean the appearance of your carpets and rugs, we clean deep inside the carpet and we sanitize your carpet for your family's hygiene and health. Our cleaning process will prevent dust mites and their waste to accumulate in your carpet, causing allergy symptoms like skin rashes, chronic sneezing and coughing, eye irritation and even asthma.
We have many customers with allergy problems who are very satisfied by our services!
We also offer special rate for office floor carpet cleaning services. Please call us for more details too. Our team is committed to swift response and quotation ready within 24 hours!
To find out more, call us today at 03 2382 3188 / 012 6688 934 or email us at alphakleen@gmail.com
We provide FREE Quotation, FREE Pick Up & Delivery! Kindly contact us for more information 🙂