Leather cleaning does not come to our mind when we first fell in love with the leather sofa back at the showroom. Hence leather maintenance is usually neglected and after years (sometimes even months) of using, we realize we haven't thought of the maintenance issue at all. OK I am not trying to be judgmental because I was also convicted of the same mistake myself too! 
It's ironic how to love the luxurious feel of a supple leather, but yet we hate the hard-to-clean stuff of it (you know, it's like a love/hate relationship between calories & Roti Canai or Nasi Lemak. Love them coz it's delicious. Hate them coz of the insane calories level). Well, thanks to the advance Leather Cleaning System by Alphakleen, you don't have to worry about your leather maintenance problem anymore.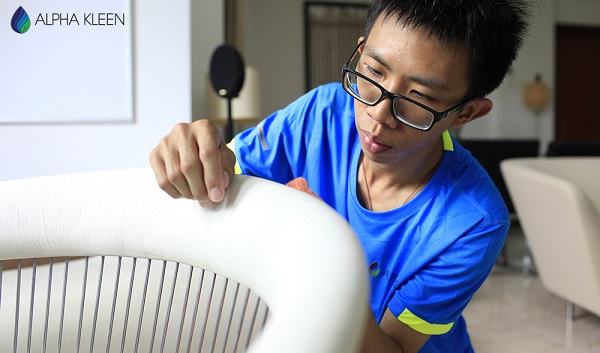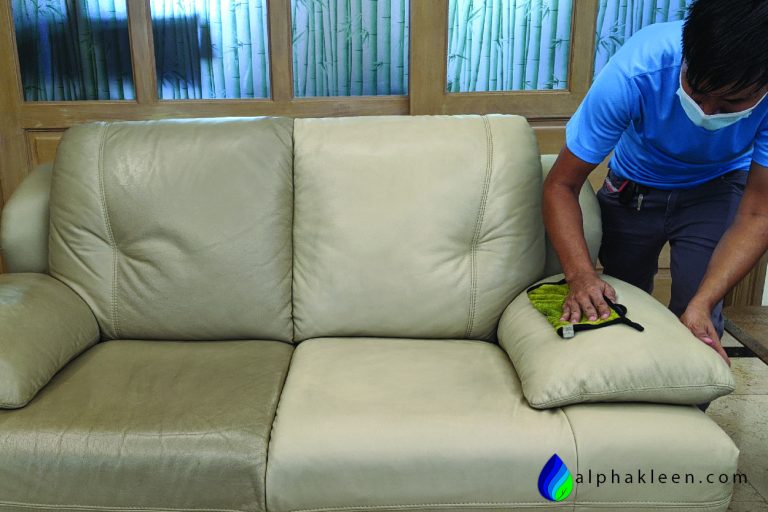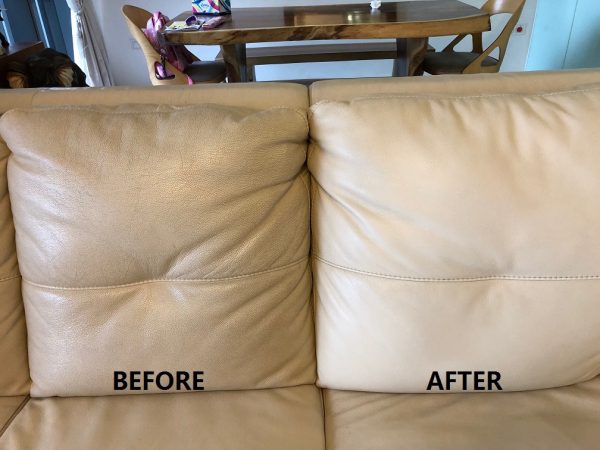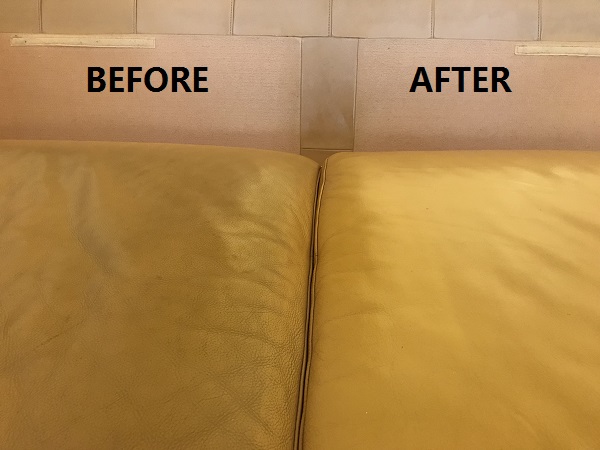 Our leather cleaning system is unique. It only reacts to the dirt that's clinging onto the leather without damaging the color nor texture of the leather itself. The result is always consistent, bringing back the lost shine and restoring the glory of your leather couch. I guarantee it's NOT the same result as the brand that you bought from your local supermarket or petrol kiosk convenience store! 
We all have that tendency to believe that will work (you know, those fancy & promising packaging really does a great marketing job). I once tried that too. But to my disappointment it didn't work that well. Whether the $5 or the $50 product on the shelf will not work up to my expectation.  So I can assure you, the leather cleaning solution that we have to offer is DIFFERENT, and UNIQUE.  Check out all the results after the cleaning.
Of course, being in tropical country of Malaysia, we will apply a polishing cream to nourish the leather, providing the essential care & replenishment for the leather. Making it supple & prevent cracks due to the harsh weather & temperature. Over the past 10 years, we have conducted over 2,000 sets of leather sofa cleaning. It is safe for us to say we are among the top leather couch cleaner in Malaysia. Our professionals were trained over the years to ensure consistent cleaning results. Don't wait, try us today & be amazed.
We value our relationship with our customer very much, hence we strive to provide the best customer service experience possible with our valuable services. If for any reason you are unhappy with our service, we offer to reclean them for you at no extra charges. That, is our level of commitment.
We believe in 100% transparency without hidden agenda nor hidden gimmicks, especially when it comes to pricing charges and scopes of work we do. In fact we always practice to "under promise over deliver". Whenever we offer a quote it's always treated as an agreement and we have to honor it.
Alphakleen started back in 2010. Since then, we constantly researched & improved on our product, services & cleaning techniques. In fact to be qualified as a technician in our team, one will require at least 2 years of intensive training on skills, knowledge, workmanship and efficiency.
We deeply believe in our product & services in leather cleaning. If you are not satisfied with the cleaning service, we will offer a free re-clean at no extra charge. Furthermore if you are still not satisfied, we will offer a full refund. Now that is the level of customer service experience we are committed to!