UPHOLSTERY CLEANING QUICK FACT: Within 2 Years of Using Your Pillow, 30% of the Pillow's Weight Are… Dust Mites, Their Feces & Corpses!
What does that actually mean to your health? Well unfortunately dust mites have quite a serious negative impact on our health, particularly their effects on our skin & respiratory system. As a consequence, we get asthma, runny nose, sneezing in the morning, feeling tired after sleep, throat & skin irritation, skin allergies and others. In a nut shell, the hazardous organic waste from millions of dust mites at our home does affect us in a bad way. The danger possessed are far great than what we can see with our naked eyes.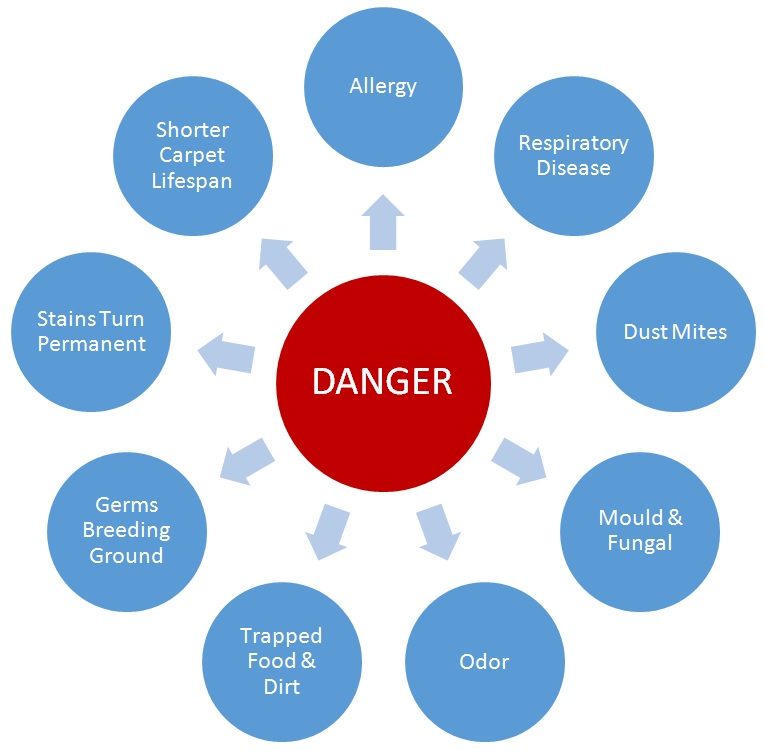 Have you ever experience sore throat, skin itching, sinus problem, runny nose in the morning, and some other skin & respiratory allergy related issue which you are at home, especially sitting at your sofa or sleeping on your own mattress? It doesn't matter if you have changed your bedsheet, serviced your air conditioner, or even with an air purifier, but the symptoms still persist? 
Well you are not alone. Having these symptoms are common as it is mostly due to dust, dust mites and other tiny particles that reside within our upholstery, particularly if our upholstery is made of fabric or microfiber materials. The fabrics tend to have charges and will cause it to attract dust from the surrounding. More than just the dust, there are some other creatures and microorganism that tends to be attracted as well – dust mites. 
Dust mites are almost everywhere – feeding from the moist in the air and the shredded dead skin from our body. Malaysia's humid and warm weather is a perfect fit for the dust mites, making them grow comfortably within our home. More ever, the dead corpses and feces of the dust mites are an absolute biohazards and often is the culprit for causing skin & respiratory related issues. Sleeping and breathing with millions of these bugs around us for a prolonged period of time will certainly cause health related issue. So what do we do?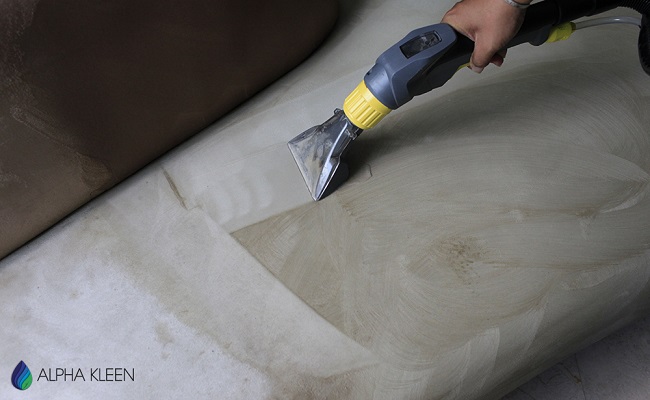 Thankfully to get rid of the mites problems, there are multiple methods available in the market to cure this problem. Mainly Hot Steaming, UV Treatment and Extraction Cleaning. 
Hot steaming works by using a steam generator to produce a high pressure of hot steam, and using the high temperature to kill the dust mites, along with the other bacteria and virus in your upholstery. This method works well as a routine cleaning as it doesn't get rid of the mites and other residues in it thoroughly and effectively.
UV treatment on the other hand works by shining a light at the UV wavelength that is lethal in killing the microorganism. Again this method does not get rid of the mites and other residues in the upholstery effectively. 
Extraction deep cleaning however, works very differently and is the reason why we adapt this method of cleaning since 2010.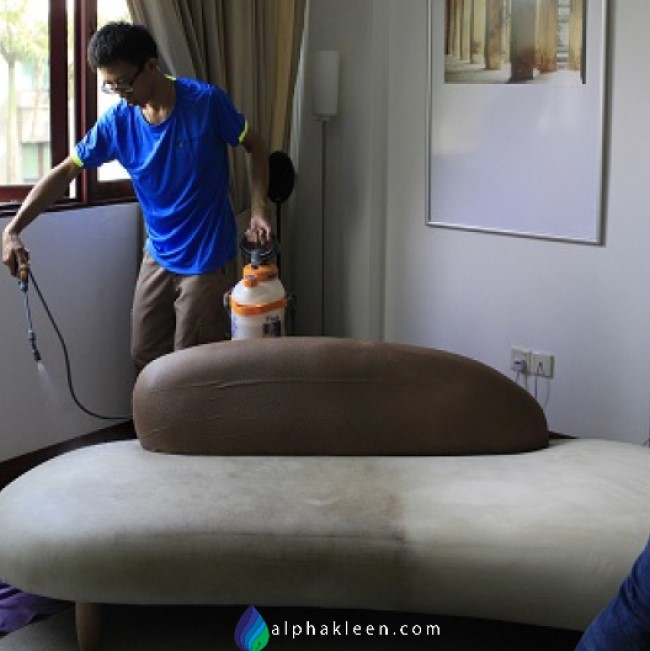 Extraction deep cleaning for upholstery works by removal of mites and other unwanted particles via wet vacuuming process. So instead of killing the mites and "leave it there", our cleaning system remove them via our extraction deep cleaning process. By doing so we are able to obtain a longer lasting result that cleans, remove stains, remove dust mites with their remaining, and also sanitize all at the same time. Our extraction cleaning system has been divided into 3 steps:
This process involves spraying of our ionized detergent onto the surface of the fabric. The charged detergent will then react and breakdown the particles in the fabric, forming a larger lump to be extracted.
STEP 2 - AGITATION (BRUSHING)
Our technician will then agitate the surface of the fabric using either an electric rotary brusher or a nylon/horsehair brush. The objective here is to ensure all dirt and tough stains will be thoroughly remove during the final procedure.  
Finally, our technician will use our industrial grade wet vacuum extractor to clean and remove all the soils and particles from the upholstery. Such cleaning method is suitable for most upholstery items such as sofa, couch, mattress & carpet.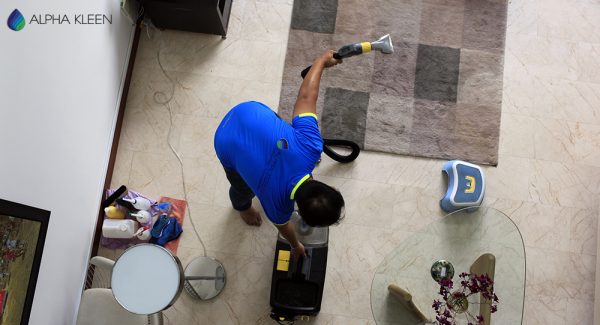 Alphakleen has been the pioneer and leading upholstery cleaner in Kuala Lumpur Malaysia since 2010. We fueled our passion with the satisfaction from our clients. By utilizing technology, experience and and skills, we are determined to stay on top as the best upholstery cleaning service provider in KL. 
On top of that, Alphakleen also aim to provide the best customer service experience for all our clients too. Hassle Free, No Hidden Charge, and Open Transparency is our policy. 
Get the most values from the best upholstery cleaner in KL. Try Alphakleen today!     
For more articles & details about upholstery & mattress cleaning please go to:
* Why You Need To Clean Your Mattress
* The Unwanted Guest On Your Mattress
I know sometimes we need to find a good reason to throw off the old stuff & buy a new one, but why spend more while you can get it clean with less? Isn't even more awesome to spend the money you saved on a great escape holiday? Why not? 🙂
CONTACT US EARLY TO AVOID DISAPPOINTMENT!!!