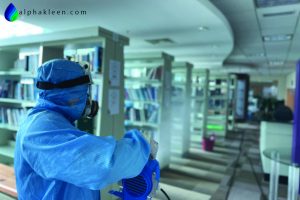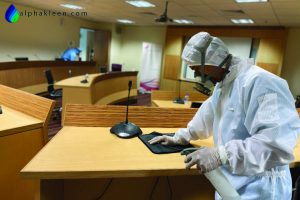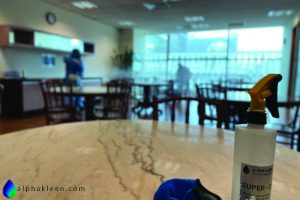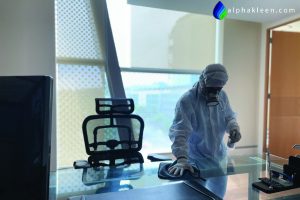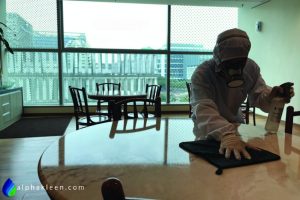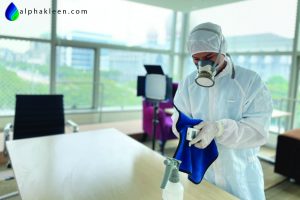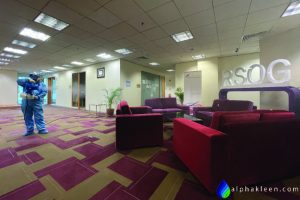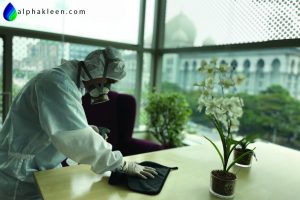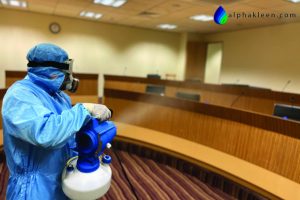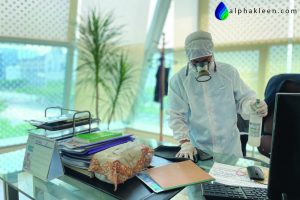 The idea to sanitize every household that we served came to us back in 2010. We didn't want to provide just average cleaning service. We want to sanitize, that means to clean & make hygienic. However due to limitation in research & development, we were only able to sanitize only upholstery cleaning by using our deep cleaning technique.
In 2015, after a long search, we finally found a partnership with a reputable company from Singapore that manufactures IS22000:2005 food safe grade disinfectant.
BENEFITS OF OUR SANITIZER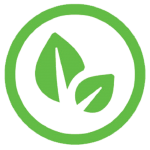 Using non-toxic non- alcohol based disinfectant is important to ensure no side effects while ensuring sanitizing process is effective to eliminate harmful pathogens, bacteria & viruses.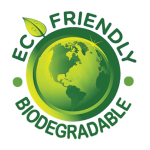 While ensuring the sanitizing process is effective, we would also like to care to the environment too! Being biodegradable meaning the disinfectant compound will blend into nature without causing harms.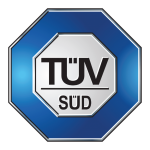 The certificate obtained is crucial in proofing our sanitizing is effective. In fact, it proofs the disinfectant we used is up to 99.99999% effective within 5 minutes!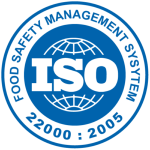 Being ISO certified means the product is produced under strict management control & QC. Furthermore to be certified ISO22000:2005 meaning it met the food safety standard as required!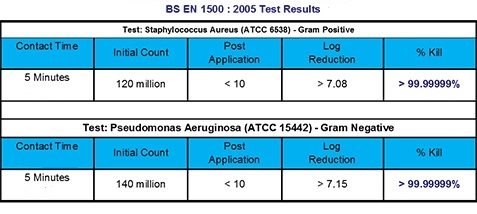 The tests were done in a german laboratory based in Singapore. Test subjects used were the "Staphylococcus Aureus" and "Pesudomonas Aeruginosa". Both tests begin with more 100 million counts of the bacteria, and ended with less than 10 counts of bacteria after 5 minutes exposure to our disinfectant. The sanitizing effect achieved is more than 99.99999%. These gram bacteria are the main culprit that responsible for health problems such as pneumonia, lung infections, food poisoning, toxic shock syndrome, skin diseases and blood poisoning.
Effective against the following viruses: feline-pneumonitis, measles, canine distemper, meningo-pneumonitis, rabies, vaccinia, herpes simplex, foot and mouth disease enterovirus, corona type virus
Effective against the following bacteria: Listeria monocytogenes, Bacillus cereus, Staphylococcus aureus, Staphylococcus typhimurium, Pseudomonas aeruginosa, Escherichia coli
The disinfecting process involves a cold fogger to spray the water-based disinfectant into very fine mist of 10 micron size (for reference a red blood cell is 5 micron). The fine mist of disinfectant will be able to get into direct contact with most of the surfaces and area (including walls, ceiling, floors) especially the airborne viruses, hence killing the viruses. After the disinfecting process the entire indoor area will look very "foggy" which is perfectly normal, the fine mist of disinfectant is able to airborne for at least 15 minutes to ensure all viruses in the air are being eliminated too.  
Prevention is always better than cure. Alphakleen is here to ensure your workplace & your home a safe heaven. 
Do Call/Whatsapp Us @ +60163391665 / +60126688934 for more info today or write to us at support@alphakleen.com today. 
We are inline with the global effort to ensure we get rid of this pandemic too. Rest assure that Alphakleen WILL NOT take advantage of the current situation, and will provide services & supports as swift as possible, yet at reasonable price. Call Us Today. We Provide Fumigation Fogging Disinfecting Disinfection Service for Factory, Warehouse, Residential Unit & Office in Kuala Lumpur KL, Shah Alam, Klang, Seremban, Melaka, Petaling Jaya PJ & Klang Valley. 
Kita Sedia Menjalankan Kerja-Kerja Nyah Kuman, Nyah Virus, Membasmi Kuman dan Membasmi Virus untuk Sebarang Kilang, Rumah, atau Office. Hubungilah Kita Sekarang